Third Hole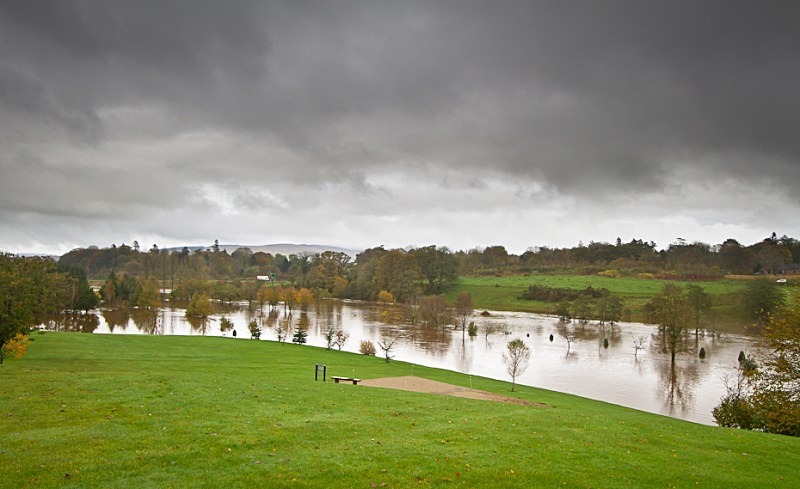 This is the view from the 3rd tee on Omagh golf course.
The green was totally submerged in the worst flooding in many years and the only parts of the bottom nine holes that were not covered were the two hills. (2nd and 5th greens)
It was said by some of the members that the fault lay with the greens staff for not keeping the drains cleared.