The Eiffel Tower patio restaurant.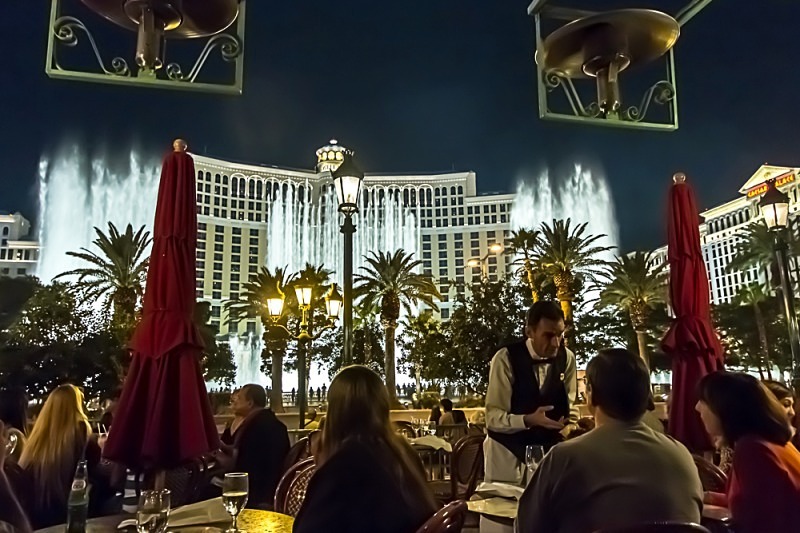 The open air Eiffel Tower restaurant is across the road from the Bellagio and the fountain display creates a fantastic atmosphere. While very loud, the music was just far enough away not to be uncomfortable.
It was probably the best restaurant I ever sat in for atmosphere.