Bellagio Casino and Fountain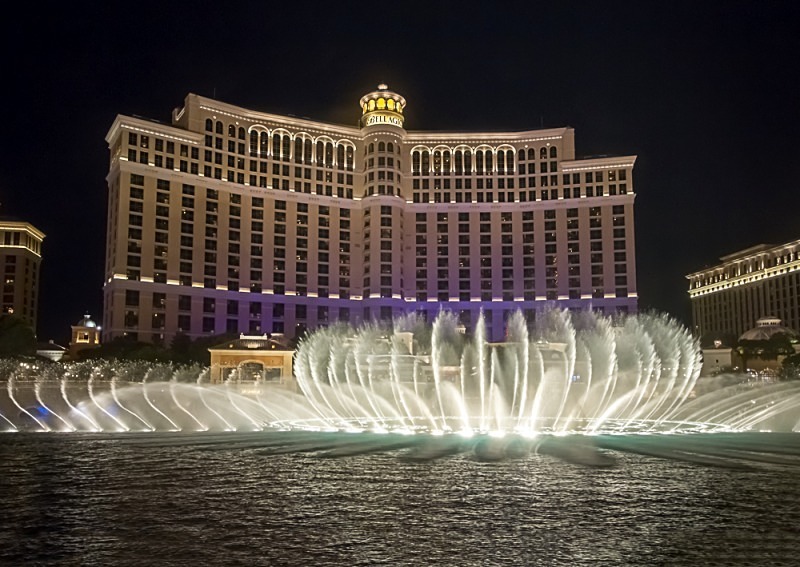 The Bellagio Fountains are an unbelievable experience.
One of the most popular attractions in Las Vegas, and for very good reason, the powerful water jets are choreographed to many popular power songs. Hundreds of jets move and dance in time with the music to create a spectacle that you could watch for hours.